The St George Charity opens its second shop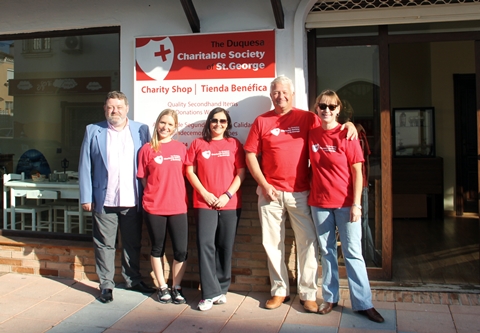 The Duquesa Charitable Society of St George opened its second shop on Saturday 30 January. The new premises are situated in Plaza de las Naranjas, Punta Almina, Sabinillas, just around the corner from the current shop.
The St George Charity's new, larger shop will sell mostly secondhand furnishings, decorative items, books, dvds, cds, pictures, etc., leaving the first shop solely for clothes, shoes and accessories.
Both shops will keep the same hours, Monday to Saturday from 10 am to 1.30 pm, but it is planned to extend these hours in the coming months.
Both shops welcome donations of good secondhand items which can be sold in either of the shops or on the Sunday market.