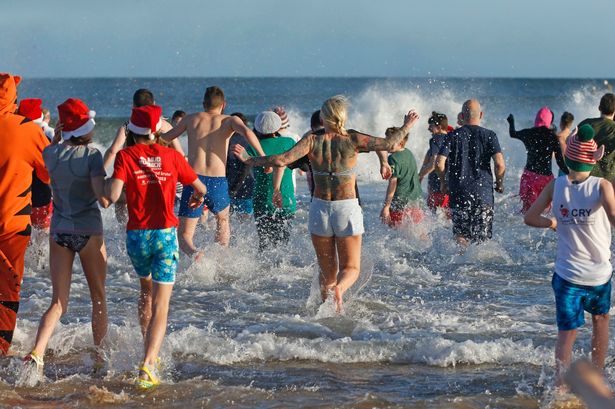 Come and join the dozens of brave swimmers as they take to the sea for the third Sabinillas Spartan Swim on Boxing Day at 12 midday.
Raising money for the Duquesa Charitable Society of Saint George and the Nyland Knight Foundation, all swimmers are welcome to join in, but if you don't fancy braving the waves then you can always help by sponsoring someone who is.
The swim takes place in Sabinillas in front of the statue, and mince pies will be served at Fathoms Bar afterwards.
Sponsor forms can be picked up in Fathoms bar or the St George Charity shops in Sabinillas.
The event is supported by Manilva Foreign Residents Department, The Resident newspaper and radio Mix 106.