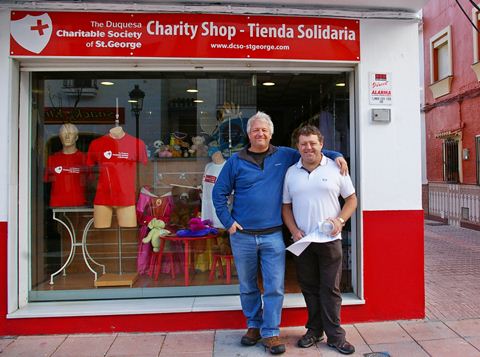 The Duquesa Charitable Society of St George has achieved one of its key objectives with the opening of our new charity shop in Sabinillas last Monday, January 20th.
The shop, which is situated in Calle Duquesa de Arcos, stocks a wide range of quality second hand items including clothes, shoes, accessories, books, small household items, etc.
The shop is managed and staffed by unpaid volunteers with all the income from the shop going to support good causes in the local community.
Initially the shop will be open from 10 am to 1.30 pm Monday to Saturday with plans to expand the opening hours in the near future.