Christmas Gift Appeal extended to include children in Casares and Estepona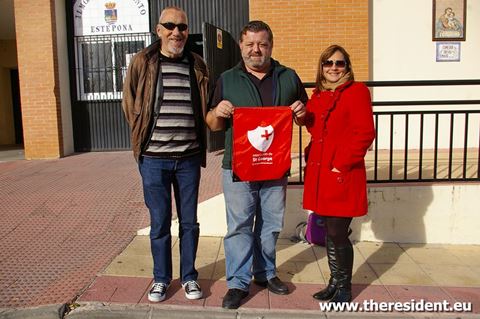 The Duquesa Charitable Society of St George, are once again running our Christmas gifts appeal, providing presents for local underprivileged children. After the success of last year's campaign which provided gifts for 350 children between 3 and 16 in Manilva, this year we are extending the scheme to also include 50 children from Casares, along with 90 children registered with the Emaus social kitchen in Estepona and have budgeted nearly 5,000 euros for the campaign, all of which comes from donations by commercial and private benefactors along with income from our charity shop in Sabinillas.
The charity's President, Dean Shelton, would like to thank all the charity's volunteers and the generosity of the local community for making this year's Christmas Campaign such a success.
It's important to remember that everyone who has donated unwanted items to the charity shop, bought something from the shop or the stall on the Sunday market in Sabinillas, or put a copper or two in our collection tins, donated cash, organised a fundraising event or activity, volunteered or helped in any way have all contributed to putting a smile on these children's faces this Christmas.
If you wish to make a donation to the Christmas Gift Appeal then you can do so by paying directly into the charity's bank account in La Caixa Bank; Name of Account Holder – Duquesa Charitable Society of St George; Account Number – 2100 2671 77 0210252624 or you can drop them off at Fathoms Bar, The St George Charity Shop, and The Bookshop in Sabinillas. In Gibraltar they can be left at The Quest Group, Grand Ocean Plaza, Gibraltar.
The St George Charity is looking to spend 10 euros on each child who will receive a tote bag full of gifts, so anyone donating ten euros will know that they are responsible for an individual child's happiness!