Donation of baby items to Open Hands Trust in Gibraltar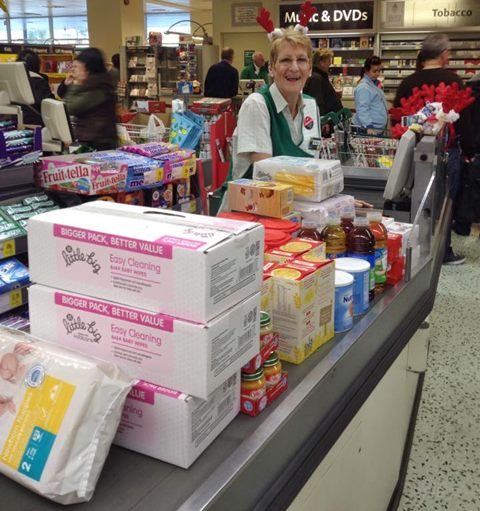 The Duquesa Charitable Society of St George has donated a shopping trolley full of baby food, nappies, etc., to the Open Hands Trust in Gibraltar to provide emergency supplies for families in crisis in Gibraltar and in La Linea through Solidarios Campo de Gibraltar.
The St George Charity supplied the items, valued at some 170 euros, as part of our Christmas Campaign.
The Open Hands Trust is a collective that came together in late September 2012 in order to alleviate hardship in and around Gibraltar. For more information on the Open Hands Trust see their website at www.openhandstrust.com or the Solidarios Campo de Gibraltar Facebook page here.