The Duquesa Charitable Society of St George elects its management team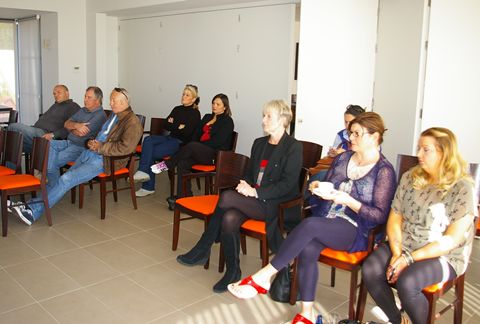 The Duquesa Charitable Society of St George held a meeting on Saturday February 16 at Restaurant La Bella Vista, the purpose of which was to appoint the officers to the various posts required for the board of governors.
The Duquesa Charitable Society of St George is being set up to coordinate a number of charitable causes and to provide a platform for local residents to raise money for good causes in a legal and legitimate way.
The Society is in the process of being registered with the regional authorities which requires the election of a board of governors, who were elected as follows:
President – Dean Tyler Shelton
Vice President – Antony Cyril Gates
Treasurer – Daniela Caballero
Secretary – Stuart Harvey
Accountant – David Duarte Fernandez of Dual Assessors
Official Translator – Valentina Radu
Press Officer and website administrator – Gary Beaumont
Creative Director – David Hewitt of Hewitt and Hewitt
Printing – Craig Ruddock
Casa Abril Co-coordinator/Director – Daniela Caballero
General Events Manager – Daniela Caballero and Christopher Strang
Gibraltar corporate management, charity legalization and fund raising – Andrea Roach, Zuzana Fertalova, Lee-Ann Buckley and Daniela Caballero.
Charity Shop Manager/Organizer and Collection Tin manager – Jayne Angela Wrench and Hilary Warren.
It is anticipated that the registration process will be completed by late Spring, but we will bring you information on fund raising events and activities, beneficiaries, etc., and how you can get involved during the coming weeks and months.