II Sabi Spartan Boxing Day Swim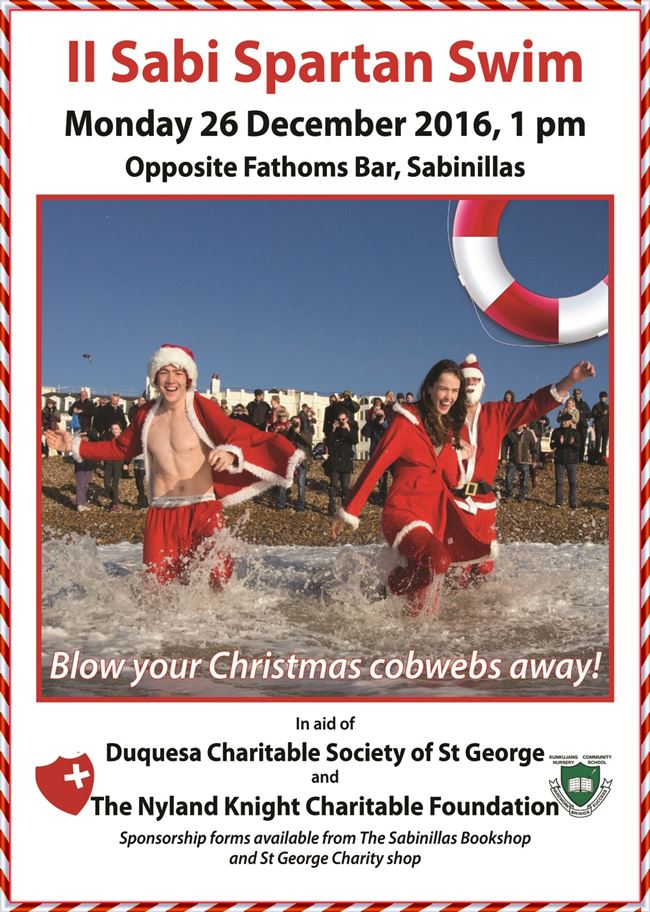 After the success of last year's inaugural Sabi Spartan Boxing Day Swim, which raised nearly a thousand euros for charity, local resident Ian Ewing is organising the second edition of this event, in collaboration with the St George Charity and the Nyland Knight Foundation.
The swim takes place around 1 pm on Monday 26 December in front of the statue in Sabinillas. All swimmers are welcome, and if you don't fancy braving the waves then you can always help by sponsoring someone who is.
All monies raised will be divided between The Duquesa Charitable Society of St George and the Nyland Knight Charitable Foundation.
Sponsorship forms are available from either of the St George Charity Shops; O'Callaghans Bar, Fathoms; or The Bookshop in Sabinillas.