Providing breakfasts for disadvantaged schoolchildren in Estepona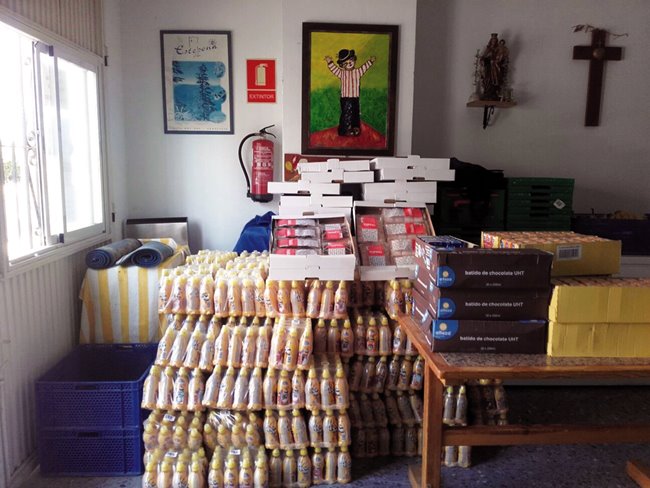 In April 2010, the Emaús Social Kitchen in Estepona was opened thanks to the collaboration of Estepona Town Council and the contributions from the Rotary Club. During these years we have served the diners from Monday to Saturday, including holidays, with a hot lunch consisting of two dishes and a picnic bag for dinner and breakfast. We occasionally deliver baby food thanks to food pick-ups made by individuals, such as Marriott's Hotel.
This year 2016, thanks to the contribution of the Duquesa Charitable Society of St. George of 9,600 euros, and their continued support, the Estepona social kitchen has begun to supplement its breakfast service, specifically for children to have a packed breakfast and afternoon snack to take to school and not have to go hungry in the mornings. The aim is to alleviate the problems that these children suffer, mainly the lack of concentration and therefore low school performance.
The delivery of breakfasts and snacks to the children of the Emmaús Social Kitchen in Estepona began at the end of May. On average 40 children have been served until the end of the school Term. Twice a week they have delivered to the parents a bag with everything necessary for breakfast and afternoon snack. In the bag, juices, shakes, yogurts, biscuits, cheese, cereal bars, fruit, etc., are always delivered, aiming to encourage these children to have a balanced diet.
During the summer holidays the social kitchen have continued to deliver twice a week this special bag for breakfast / snack for the children.