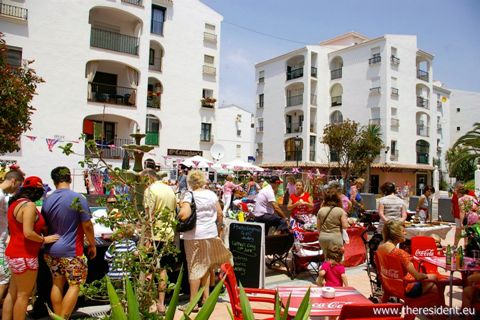 This year's Sabi Street Party will be held on Saturday 22 August and is raising funds for the Kunkajang Nursery School, Knombo North, The Gambia on behalf of The Nyland Charitable Foundation with the support of the Duquesa Charitable Society of St George and the Manilva Foreign Residents Department.
Starting at 6 pm in the Plaza Los Naranjos, Punta Almina, Sabinillas, there will be a packed programme of live entertainment including a performance from members of the local handicapped charity Luisana.
There will be craft stalls, raffle, bouncy castle, face painting, etc., and food and drinks will be available in the bars adjoining the square: Casa Juan, La Barca, Toni's, O'Callaghans, Cathy's Clown, and Graingers.
For more information, to donate, or to book a stall please contact on of the event organisers: David Harmston on 603 524 795 or Angela Welch on 693 731 478.