Spartan swimmers raise 900 euros for Nyland Knight and St George charities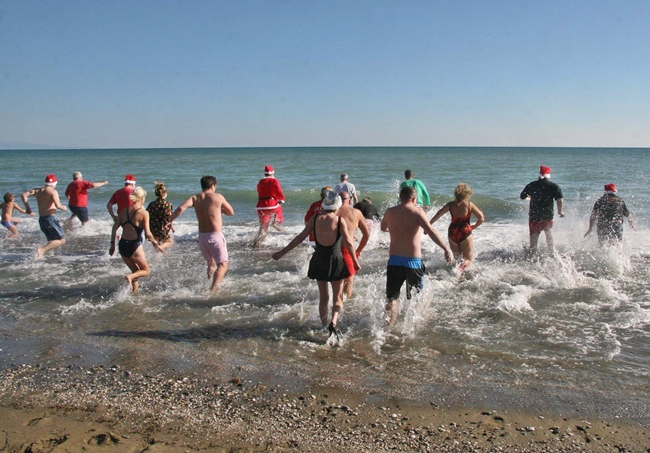 Hundreds of spectators turned out on the promenade in Sabinillas on Boxing Day to watch 18 brave (or foohardy) swimmers take the plunge in a chilly Mediterranean, in the second edition of the Sabi Spartan Boxing Day Swim.
This year the event raised around 900 euros, which will be shared equally by two local charities – The Nyland Knight Charitable Foundation and The Duquesa Charitable Society of St George.
Nyland Knight provides support for the children and women of the village of Kunkujang Keita in The Gambia, including primary schooling, a women's market, and self-sufficiency projects; whilst the St George Charity provides funding and assistance for a wide range of local causes in La Linea, Manilva, Casares, and Estepona.