St George Charity presents the Nyland Knight Charity with 1000 euros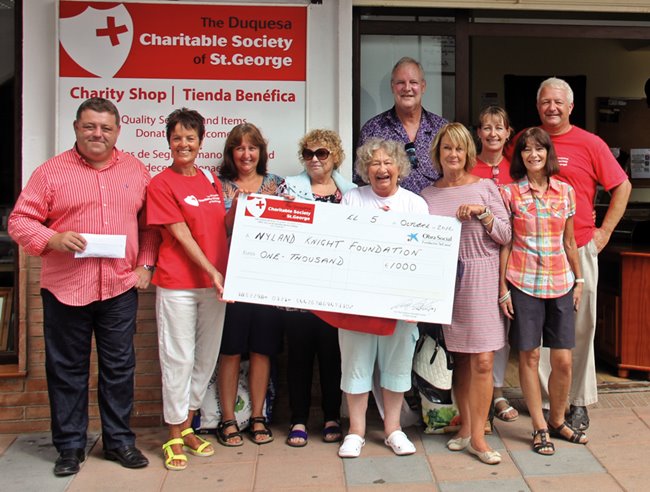 The Duquesa Charitable Society of St George is pleased to present 1,000 euros to locally based charity The Nyland Knight Charitable Foundation, run by David and Terri Harmston, which will go towards funding the staff at the nursery school in Kunkujang, The Gambia.
The nursery school provides education to some 230 very poor children, without which progression to the partly funded state school is near impossible.
This donation, amongst other funds raised locally, will help support the school whilst plans are put in place to make it more self-sufficient by the end of 2017.
For more information on the works of the Nyland Knight Charity visit www.nylandknight.com.