The St George Charity delivers gifts to hundreds of children again this year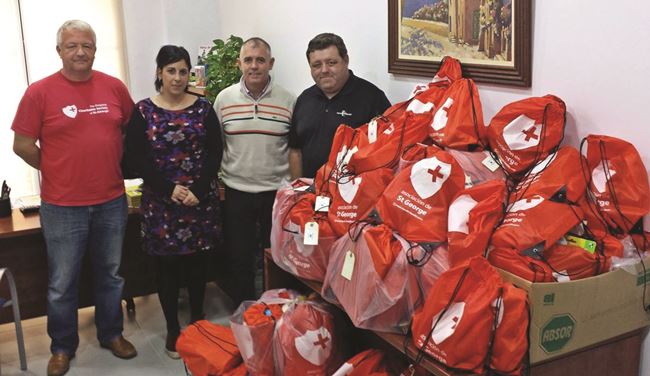 The Duquesa Charitable Society of St George, based in Manilva, once again organised a campaign to provide gifts for underprivileged children in Manilva, Casares and Estepona, which resulted in almost 400 children receiving gifts for Three Kings this year.
In collaboration with the Social Services departments of Manilva and Casares town halls, and the Emaus social kitchen in Estepona, who identified those children in greatest need, the charity put together gift bags for delivery in time for Three Kings
The money was raised through a number of events, donations from businesses in Spain and Gibraltar, as well as contributions from the general public, and through the Association's charity shops in Sabinillas.
This year a lot of thought went into the contents of the bags with books, puzzles and craft items featuring prominently alongside the standard toys.
The response from the public was great, and the charity has a small surplus from the campaign which will be put towards the Feed A Child project which once again will provide breakfasts for schoolchildren at the Emaus Social Kitchen in Estepona.