Duquesa Charitable Society of St George charity shop to open in January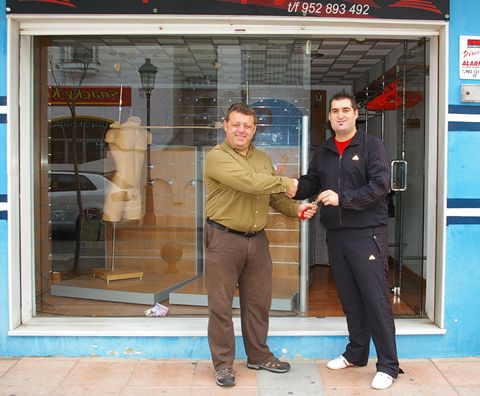 The Duquesa Charitable Society of St George has just signed a contract for the rental of a local in Sabinillas which will house the charity shop and the society's headquarters.
The shop, which is situated in Calle Duquesa de Arcos opposite Graingers Bar, was previously a sportswear shop and comes complete with all the necessary fixtures and fittings, which means there will be very little work required to get the shop up and running, and the charity plans on opening in January, 2014.
In the meantime the Christmas "Shoebox Appeal" is progressing well with the charity looking to provide Christmas present to some 250 plus disadvantaged local children between 3 and 12 years of age. For more details see the article here.